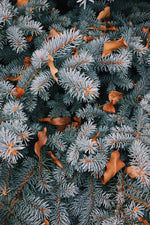 How H+H Launches Work: Your Most Asked Questions!
I'm just coming off a crazy busy season for autumn! I had so many launch FAQ's and posts that I wanted you guys to have a lovely little home for your most asked questions heading into Christmas! 
Here I've expanded on my FAQ section for your top six questions! These are the ones that get messaged to me via email or DM they most so I am here to answer them FULLY before you click 'add to cart' for launch one. 
PSSST! Happy shopping! 
1. How does shipping work? 
There are a couple options at checkout for you to choose from with our shipping provider Royal Mail. I always suggest you choose what works for you and if you want your parcel to be tracked or untracked. We base our shipping on how much items weigh! You can also get free shipping when you spend over 50 pounds in the shop! 
Tracking and shipping details should show up in your second email from H+H when your items head out! If you selected tracked shipping you can use the Royal Mail website to track your items. We do have our items picked up from the studio so sometimes items can take some time to be picked up and scanned in! Please be patient with Royal Mail as things are taking longer with everything going on via covid, staff shortages, and the spike in online ordering.  
If you are from outside of the UK, head on over to our FAQ section for more details! 
2. When will my parcel ship?
All parcels take 2-10 business days to ship during the holiday/autumn season! I will always try and make note in the product listing or Instagram what the shipping timeline looks like. I am a one woman show this year (with some help from family at launches) so I am hoping to get packages out as soon as possible after ordering!
We are are doing both launches very early so there should be no issues getting your goodies on time! Thanks so much for your patience this season! 
**Our handmade Christmas cushions 5-10 days to ship as we stuff and hand sew them closed once ordered. This 'made to order' method means we have more storage in our home studio!**
3. Why do you do launches?
I do launches for a couple reasons!
I love creating a theme to curate and create for. It is a really fun and different way to run and work the shop. It means I can create new products and experiment as much as I want without investing too much in products that may not work.  
It also means that I have my time split a bit better. I spend 3-4 weeks creating for the shop and then 1-2 weeks doing admin and packing parcels. This allows me to wear different hats in the shop from creative, admin, and marketing without having to do them all 100% of the time. It's meant I get a little less stressed and have creative time set aside for myself each month. 
4. Why do items sell out and how do I get them? 
The whole shop is small batch! What does that even mean? 
I curate and create everything in small batches. This means there are usually 2-20 of each product in stock at any given time for launches. This small batch method has allowed me to eliminate overstock, create less waste, and test new products in smaller amounts to see if you love them! 
This does mean that some products sell out on launch night. I do always try and get feedback to bring the most popular items back in stock for the next launch. To snag an item I always suggest showing up on time for launches to score your products. You can also leave your email on an out of stock item. That lets me know that an item is wanted back in! 
5. Why can't I add my items to my cart pre-launch? 
Items pre-launch will show as 'sold out' until launch night! Once the launch is live those items will go from sold out to available and you will be able to add them to your cart! 
I like to keep things fair for everyone so no one can add things to cart pre-launch!
TOP TIP: For a faster checkout, you can sign up for an account to make the checking out process faster. 
6. Do you do collabs, brand reps, or influencer marketing? 
I have never done any formal influencer, instagram, or brand rep marketing! I know, crazy right?! I'm not saying I won't but it isn't someting I have yet to pursue! I normally say, if that changes, you'll see me post about it on my Instagram account! I think marketing this way for your small business can be really great. 
So far, this little business has been built off YOU GUYS and your love of home! Right now, it is important to me that you guys like the shop organically and not because I sent you free products. Any shares, likes, or tags as of this moment are just because you thought your parcels were awesome.   
On that note, I am ALWAYS up for doing small biz collabs! There are some shops I would LOVE to work with and am too chicken to ask. So if for some reason, I am on YOUR list...ASK AWAY!