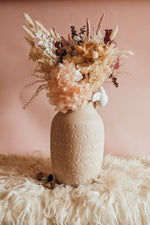 The 2023 Spring Event Is Here!
I went back and forth  million times on when to launch the spring event and decided NOW was the best time! Of course I did!
Rewind to 2020 when I hosted the very first spring event. We were all going into week two or three of lockdown and our homes were sad. We wanted to re-decorate. Grabbing a new fun print and focusing on our homes gave us all a little normality.
Going into the fourth year of hosting this sale and the core values of this little business and event have not changed. Highland + Honey is all about adding a fun, seasonal, special something to your space. The spirit behind the event is to transform a shelf, a room, and create a little spring moment. Make a little section of your house a home! 
Here are all the details for shopping the event! 
Goodies are 25% off for a limited time!
The sale is going up now so you can grab a last minute Easter piece or spring someting before we head into April. I am also headed off on a little break before the next launch so I wanted to get ALL the goodies out before I am off! All you need to do is spend £10 or more in the shop to qualify. 
All orders will get a small *free* print! 
For this event only I have created a custom spring print that will be going into ALL of your orders no matter what! I'll be sharing this over on Instagram today! 
All art prints are 50% off!
Yup! This only happens once a year. If there has been a print you've had your eye on you'll need to act fast. All prints are 50% through the event.
If you purchase something during the sale you are entered to win a £30 gift card! 
I wanted to do a little something for those of you who buy every launch and support this little biz! If you get something during launch you are entered to win a £30 gift card! You can use this on any future launches. I will be pulling the winner on May 1st.
I am so excited for you guys to style your homes this season and I can' wait to see all your ideas. The discount code SPRING25 will apply automatically when you have £10 or more in your basket *chefs kiss*